With approximately 100 hotels in operation and others opening soon in 15 countries around the world, Starwood's Aloft brand delivers a fresh approach to the traditional staid hotel landscape. For the 'always on' next generation of traveler, the Aloft brand offers a tech-forward, vibrant experience and a modern style that is very different by design.  By combining technology with style, Aloft is catering to one of the fastest growing demographics in North America.
For starters, the Aloft Hotels in New York and Silicon Valley began to replace plastic cards with Bluetooth technology, enabling guests to open their rooms by using their smart phone. The technology was developed by Swedish lock maker, Assa Abloy, in collaboration with Starwood's in-house tech team. Guests of the hotel can download a mobile application to their smartphone before arriving to register and completely bypass the front desk upon arrival by using their cellphone as a room key.  The Aloft Bangkok- Sukhumvit 11 has taken the technology to another level via its mobile app that allows the guests to control several elements in the room ranging from lighting to entertainment through their smartphones. The hotel, in partnership with an New York based IT firm called Fingi, has created a system which allows customers to use pre-issued Samsung Galaxy S phones to check into their rooms, create a Wi-Fi hotspot and make cheap calls in the hotel and its vicinity.  
Cupertino Aloft Hotel in California is also experimenting in uncharted waters by deploying a robotic butler. The hotel chain partnered with a Silicon Valley start-up, Savioke, to develop the robots in a move aimed at polishing Aloft's tech-embracing status and also to add some efficiency to its operations. The hotel, conveniently located across the street from Apple's corporate campus, is the test bed for this new technology.  The robots (dubbed "Botlrs" and named "ALO") do not have a human shape as they are not meant to be construed as male or female. It usually doesn't generate second glances when it is stationary but when on the move, it can clock speeds of up to 4 miles/hour. This speed is enough for the Botlr to deliver newspaper, razors, toothbrushes, chargers or snacks to any of the 150 rooms in the hotel in only 2 to 3 minutes. When the 'Botlr' reaches the guest's room, the customer is immediately notified of the impending delivery by the computer system.
The Botlr has a built-in camera which has sensors that can detect whether a door is opened. An LCD display on the robot's face allows guests to review the service in place of a tip. If the review is positive, the robot usually performs a dance before leaving.  Perhaps the most impressive capability of the new robot is its ability to independently make its way to upper floors. When it reaches the elevator, it wirelessly sends a command for the door to open and then maneuvers into the elevator car, taking care to stay out of the way of any human passengers. When it returns to the lobby, Botlr can plug itself into a recharging station while it awaits its next errand. The hotel management believes that the simple 'Botlr' has enhanced the operations of the establishment by allowing the desk clerks to interact more with customers rather than having to make errands to the clients' rooms.
This summer, Starwood is planning to install Panasonic smart mirrors designed to selected rooms across the Aloft Hotels chain. Within the next few months, guests staying at selected rooms at the Aloft hotel will be able to use the mirror to access breaking news, weather updates, sports scores and other essential information. Travelers will also be able to pair up their phones with the smart mirrors and access their Facebook pages and Twitter feeds page directly on the smart mirror.
Other technologies being tested by Starwood include a dual stream TV which allows guests to watch two different programs on two large screen TV's which are placed side by side. Couples can stream different channels on the TV screens and listen using wireless headphones so that they don't disturb each other. Starwood is also looking to install virtual business centers fitted with noise cancelling technology in the lobbies of selected Aloft hotels to create a comfortable working environment where guests can work or make calls.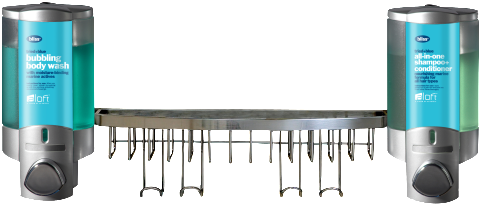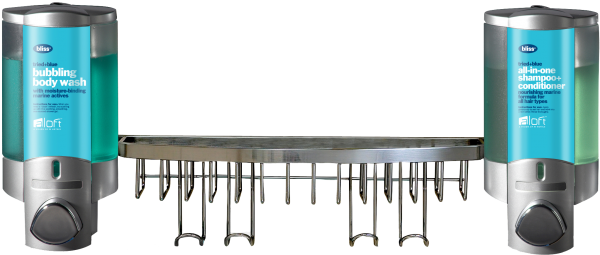 With it's Aloft, Element by Westin, and Four Points by Sheraton hotel brands, Starwood is trying to craft experiences for young, price-conscious, tech-savvy early adopters who are more into experiences than stuff. Starwood continues with its exploration of various technology functionalities that enable guests to regulate room temperature, adjust the intensity and color of the lighting and even program the coffee maker to automatically brew coffee at a specific time. These cool features are being tested at selected hotels across the world, and although the release date is not certain, the company plans to unveil some of the new futuristic features by the end of this year. Dispenser Amenities is proud to partner with Starwood by installing our latest and most stylish dispenser models at Aloft, Elements and Four Points by Sheraton establishments. Our internationally acclaimed soap dispensers are saving the planet by eliminating plastic waste, one bottle at a time.