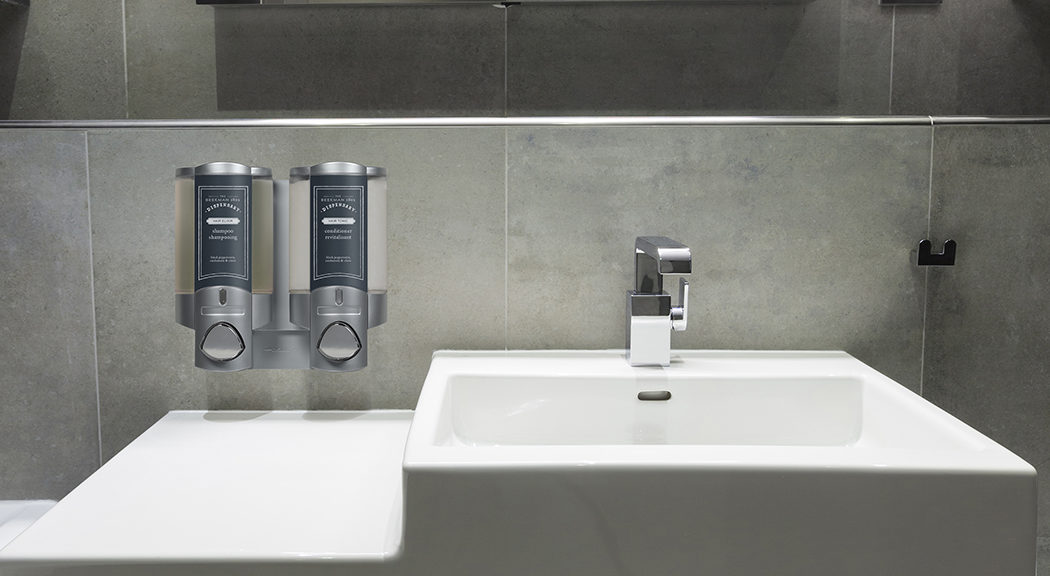 2 Year Warranty – Lifetime Pump Warranty
Congratulations on your purchase of the Dispenser.
The Dispenser is guaranteed to be free of manufacturing defects for two years from the original date of purchase. The pumps are guaranteed for life (except SOLera).
Dispenser Amenities™ will replace the entire unit, or any component deemed by the company to be defective in manufacture, at no charge, during the warranty period.
Any damage caused by misuse or mishandling is not covered by this Warranty. The company makes no warranty expressed or implied, except as above. Any broken components on your dispenser that are out of warranty can be replaced at a nominal charge.
Shipping is extra.
We are always happy to help
Please call for instructions on how to service your Dispensers or if you have questions.
The best method for cleaning the Dispenser is with a soft damp cloth.
Bathroom cleaners often contain aggressive chemicals and abrasives, designed to clean ceramic and porcelain surfaces. These cleaners are likely to damage, deteriorate or discolor the Dispenser.
Before using any cleaner, read the list of ingredients on the label. Do not use any cleaner that contains abrasives or any of the following chemicals:
Solvents: Xylene, Toluene
Acids: Hydrochloric, Muriatic, Phosphoric, Hydrofluoric
Other: Alkyl dimenthyl benzyl ammonium chlorides, bleach (sodium hypochlorite, Alcohol, Aromatic Oils.)
Use of these chemicals or abrasives could void the product warranty.