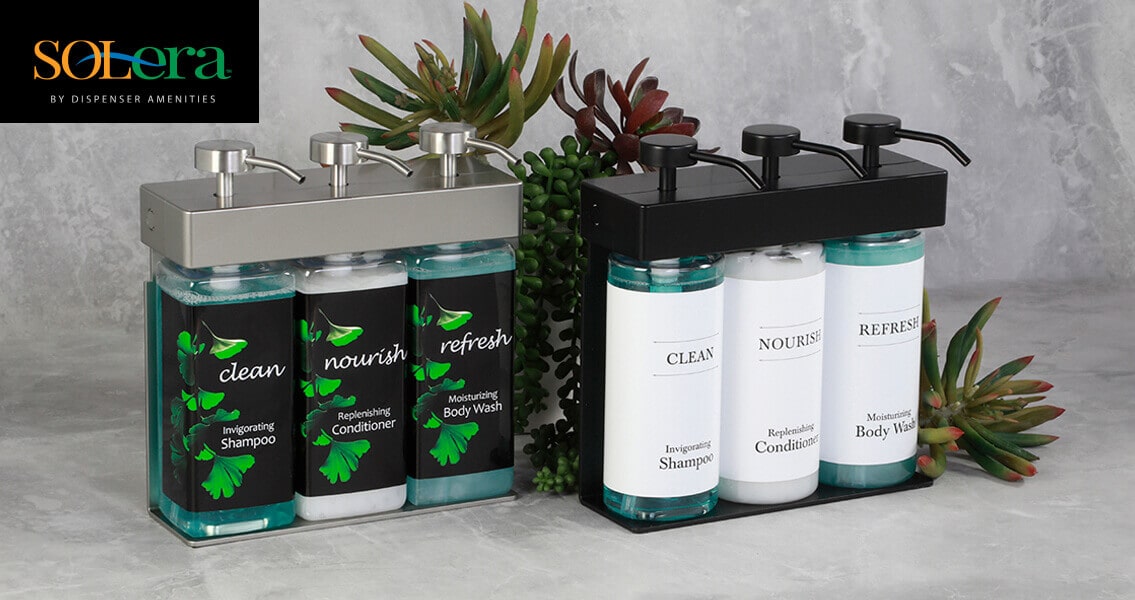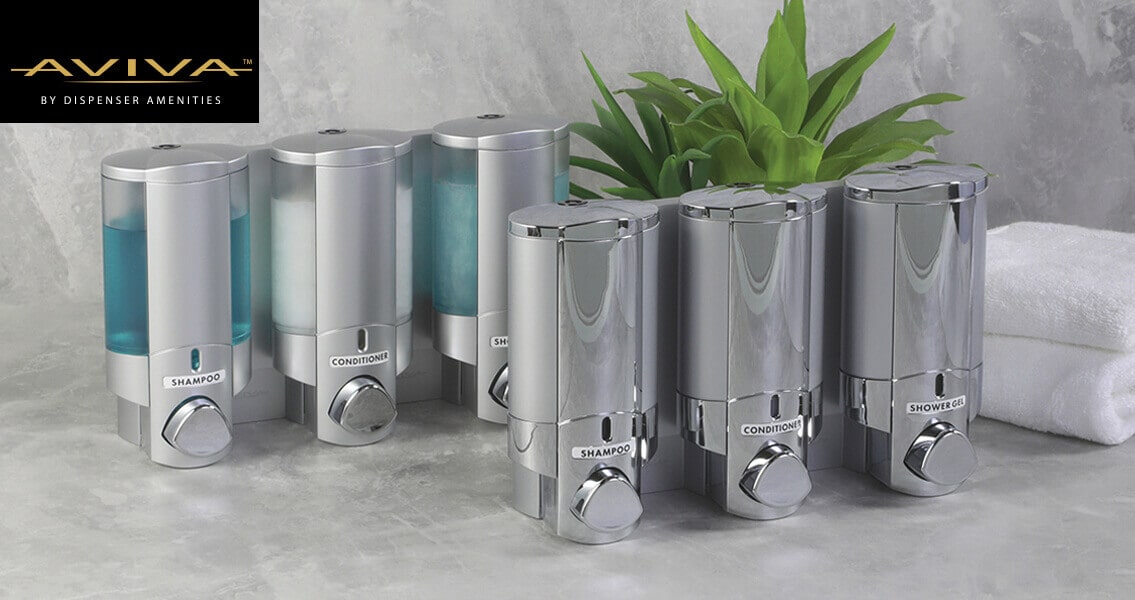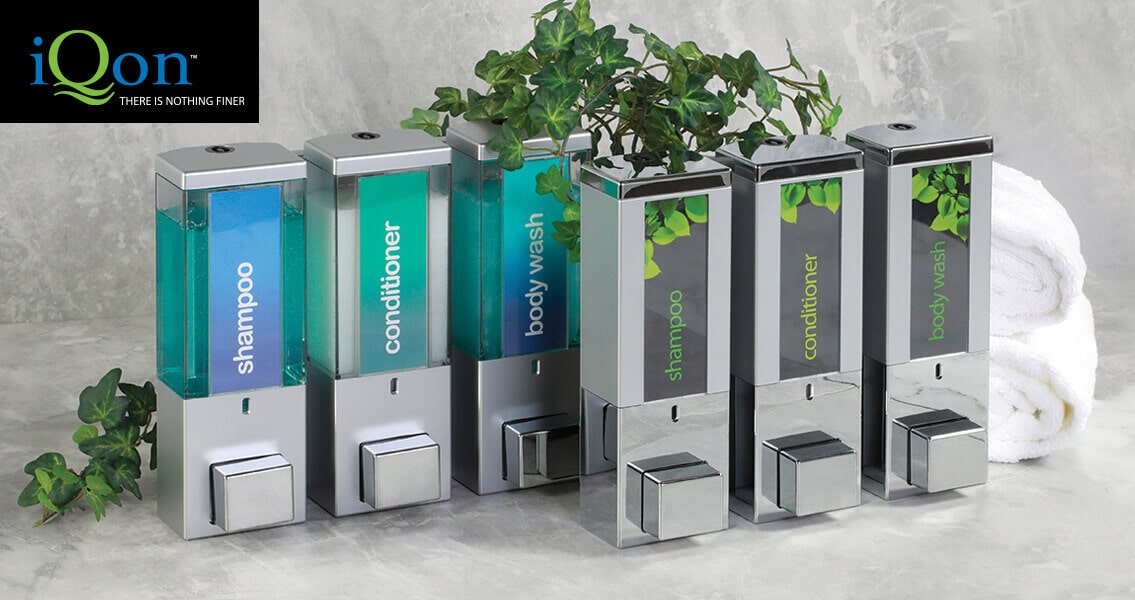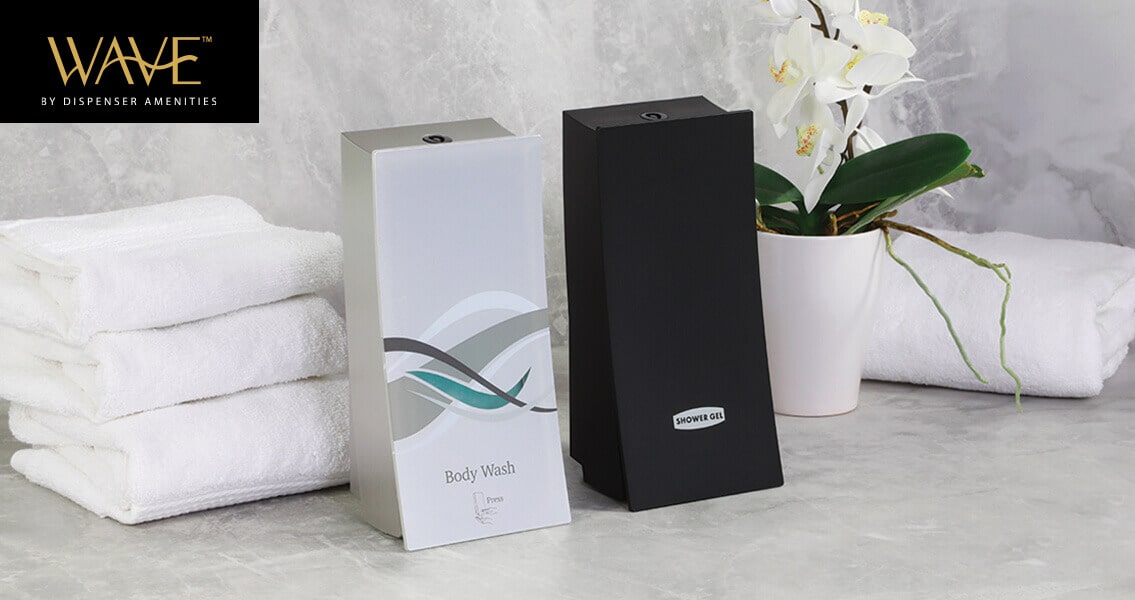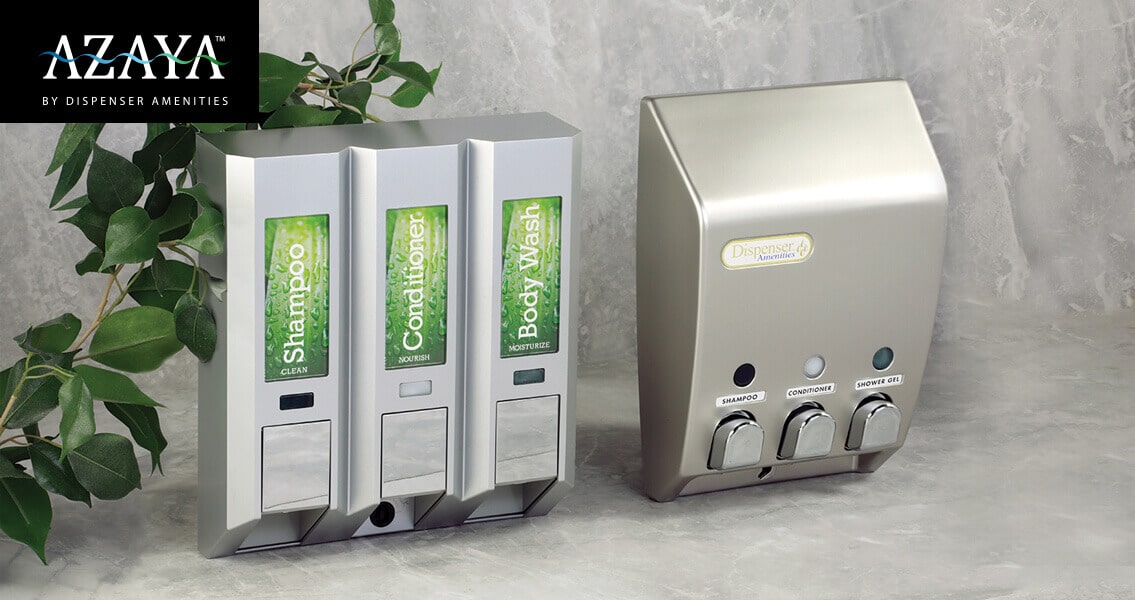 Enhance your Guest experience with elegantly designed, sustainable, tamper-resistant Dispensers for guest bath amenities.
Hotels worldwide are making the change to locking Shower Dispensers for their guest amenity programs.
This eco-friendly approach eliminates disposable single-use plastic bottles from guest rooms, saves money and more importantly saves the environment.
Guests love the convenience of the Dispenser Amenities™ System.
Don't take our word for it, listen to what our Guests have to say. Take a minute and "Join Us in the Bathroom"!
Dispenser Amenities™ - Hotel Soap Dispensers
Hotels, Inns, Bed and Breakfasts, Spas, Yoga Centers, Gyms, Cruise Lines and Restaurants can purchase their choice of liquids in bulk from us or continue working with their favorite supplier.
Let us help you create a new environmentally, cost-effective, tamper-resistant CUSTOMIZED shower amenity Dispenser.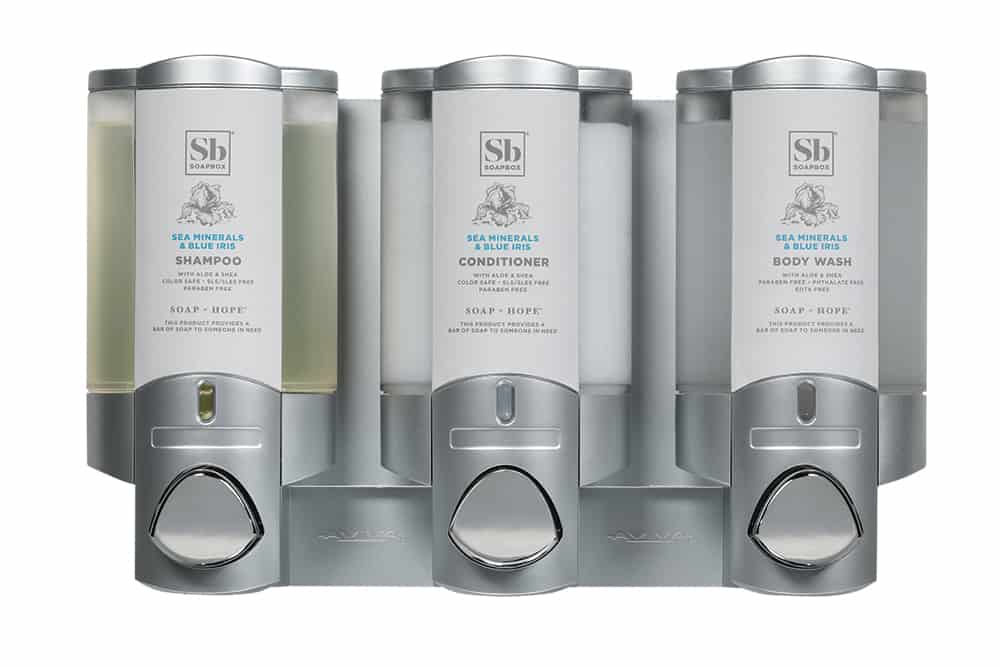 Guests recognize and appreciate the environmental benefit of reducing single bottle use.
Housekeeping will enjoy how easy the Dispensers are to refill.
Your cost savings will be significant and immediate. Let us show you how!

Let us help you choose the Dispenser Amenities™ Program that is right for you.