About Us
Dispenser Amenities Inc. is the world leader in provision of superior design and superior quality commercial soap Dispensers for guest amenities.  
At the heart of every Dispenser we manufacture is our patented pump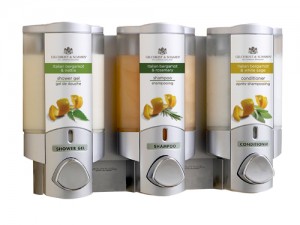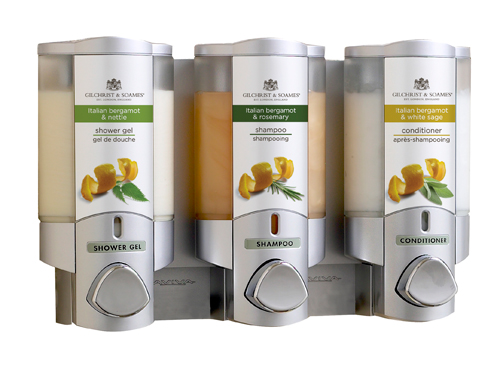 system that perfectly delivers 'just enough' liquid…push after push, guest after guest, year after year.
Dispenser Amenities was also the first company to develop superior quality bath and shower liquids in bulk packaging for commercial use.  Starting with nature's finest ingredients, we have formulated rich, lightly scented liquids which appeal to both male and female guests.
Throughout the world, Hotels are changing to locking commercial Dispensers for guestroom bath and shower amenities to eliminate the enormous waste that is the by-product of individually packaged soap and liquids.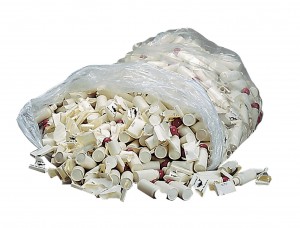 It is estimated that, on average, guests use only 15% of the bath amenities they open.  The rest of the product and its packaging become waste.  The Dispenser Amenities system virtually eliminates waste.
By eliminating waste and reducing costs for the Hotelier and providing total convenience to guests, EVERYBODY WINS!  Especially the environment.