Quark Expeditions has combined the spirit of adventure with a deep sense of environmental responsibility and a strong desire to educate others about the wonders of the polar region.
Quark has the largest and most diverse fleet of passenger vessels in the Antarctic,  that include the 'Sea Spirit', an all-suite ship, and the 'Ocean Diamond', offering the first carbon neutral voyages in polar travel history.
 Our AVIVA Dispensers will play the small but important role of ensuring that no disposable plastic is needed for shower and bath amenities on both the Sea Spirit and Ocean Diamond, throughout their lifetimes.  Quark's Carbon Neutral projects ensure that all voyagers have a green experience! 
Quark is not your average cruise line.  They specialize in niche voyagers that are looking to go places that regular cruise lines can't take them. The company was the first to transit the Northeast Passage with commercial passengers, the first to take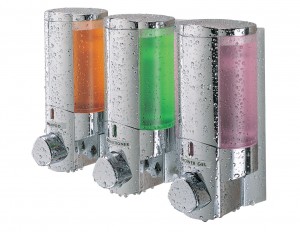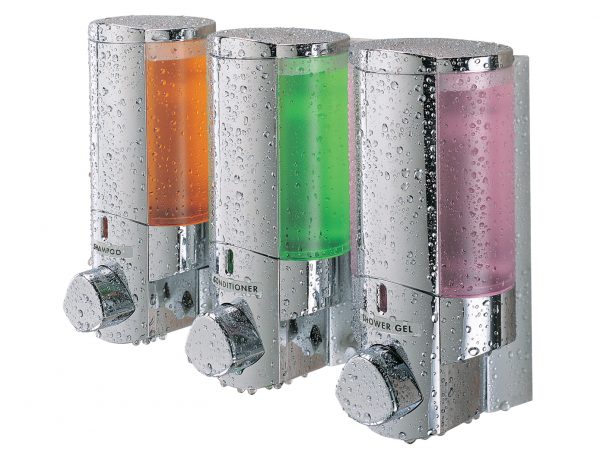 travelers to the 'far side' of Antarctic continent, and the first to complete a passenger hot air balloon ride on an expedition to the North Pole.   Their smaller ships are designed to be able to maneuver into more remote areas and are also equipped with enough zodiacs, so that all passengers aboard can immediately go exploring should the ship encounter any marine wildlife, or need to reach a shore not equipped with docking facilities.
For guests who like to be pampered, (aka all of them), the Ocean Diamond features an onboard massage and wellness center, flat screen TVs and DVD players in every cabin, exterior view in all cabins, and an onboard doctor.  The spacious and luxurious yacht-like Sea Spirit is well appointed with features such as marble bathrooms and teak balconies.
Quark also makes sure that by taking people to the Antarctic that they are also educating them, to help realize the importance of preserving the sensitive area.  It's hard not to care about it once you've seen it for yourself!  Every passenger is automatically enrolled in the Friends of Scott Polar Research Institute with a donation made on their behalf, at no extra charge.  There is also a polar library and expert in residence program available, for patrons who are interested and expert staff of knowledgeable people who are incredibly experienced and ready to share all they know about the Polar Regions.
By Michael Faulds and Liz Giles