The Marylanza Suites & Spa, on the beautiful island of Tenerife in Spain's Canary Islands, doesn't have to work too hard to achieve a tropical atmosphere. Close to beaches, shopping centres, and high-end restaurants, the Marylanza is in the perfect location for an amazing vacation. This is why they've worked extra hard to create a sustainable resort that helps preserve the beautiful lifestyle for future generations of islanders and tourists.
How Does Marylanza Suites & Spa Do It?
When a hotel takes going green as seriously as the Marylanza, it has to have a serious framework in place. Not surprisingly, the property has a comprehensive Environmental Management System (EMS) to take a "proactive attitude" towards sustainable living and island preservation. They work with a local organization, the Excelencia Turistica de Tenerife (Tenerife Tourism Excellence) to promote their improvements and contribute to the well-being of the island. They even have an Environmental Manager to make sure that audits and reviews of the hotel's EMS are conducted regularly.
They take all kinds of measures in order to save water, reduce energy consumption, lower the amount of laundry, kitchen, and cleaning products used, and protect local biodiversity. Their luxurious tactics include solar-powered massage chairs, using organic treatments in their gardens, adding DAI shower Dispensers to their accommodations, and effectively lowering the carbon footprint of every room in their hotel.
The Marylanza has enforced this policy since it opened, showing that their sustainable practices aren't just a trend, but rather an important way of doing business. The hotel has made green goals a part of how they function, making their financial results stay in line with their environmental values – and they still have a lot of beachfront fun!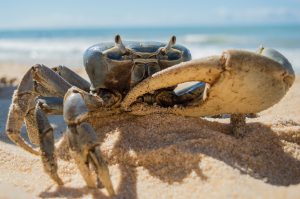 Marylanza Sustainability Achievements and Awards
They have been certified ISO14001 and passed the Eco-Management and Audit Scheme (EMAS) Regulations in 2012. EMAS means that they have key environmental performance goals, a plan that has been proven to be credible and transparent, and that they motivate and empower their staff to be involved with achieving their goals.
Their efforts have not been overlooked: Marylanza was awarded the Travelife Gold Award for Social Responsibility from 2012 – 2016 and a Travelocity Ecolideres Oro award from 2014 – 2017 for their environmental work.
The Importance of Sustainability
The Canary Islands is an archipelago that has many sensitive, unique ecosystems. Tenerife, for instance, has 1400 species of plants, over a hundred of which are unique to the island, and it has 43 protected areas under the Canary Islands Network for Protected Natural Areas. The hundreds of species of fish, birds, mammals, and reptiles that live on and around the island depend on local resorts to act in the environment's best interest.
It is especially important for hotels in environmentally-sensitive areas like the Canary Islands to commit to waste-reducing goals, because the local economy of these environmentally-sensitive areas often rely on tourist dollars. Tenerife, for instance, saw 6.18 million tourists come through in 2017. That's a lot of people on such a small island, which translates into a lot of potential plastic waste. Luckily, the Marylanza Suites & Spa is setting a very high standard for the rest of the hotels on the island, and Dispenser Amenities is proud to be a part of it.