The following is an account of the complete transition of a mid-sized hotel chain as they switch their amenities from a disposable system to an environmentally sustainable system based on Dispensers. Greenscape Hotels is a chain with the objectives to reduce both expenses and their environmental impact, while maintaining the experience and quality standards their guests expect. In just one year they achieved that and more by saving over $500,000 in annual amenity costs per property and eliminating over 7 million pieces of plastic waste.
The chain has 50 hotels worldwide and the average property contains 120 guestrooms, with a relatively standard occupancy rate of 65.4%. Prior to their conversion to Dispensers, they offered their guests a vanity bar of soap, as well as 1oz bottles containing shampoo, shower gel, and body lotion. Their housekeeping staff replaced these items every day and a half and reported that they were often still three-quarters full when discarded. These items cost the chain $0.18 per piece – and there was no discount for unused leftovers!
Providing these amenities means the company was spending around $683,000 per year on stocking their guests' bathrooms. In addition to this substantial cost is the waste created. The previous year, Greenscape Hotels' chain discarded 950,000 partially used bar soaps, 2.8 million little bottles, and 3.2 million ounces of wasted liquid to local landfills.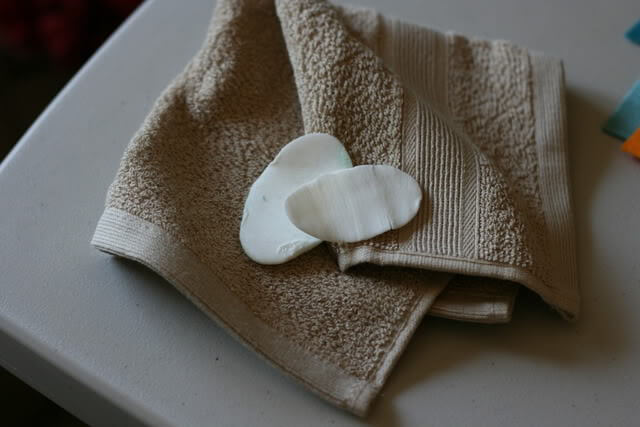 A decision was made that this amount of waste was an unacceptable financial and environmental expense which could not continue. Installing Shower Dispensers into each of the 6,000 rooms was considered the best solution to reducing the excessive waste and expense.
After a short search, Greenscape began speaking with the industry's leading supplier and manufacturer: Dispenser Amenities. They chose to install the brand-new AZAYA Dispensers using WindRiver shower liquids to replace their current individual offerings. The AZAYA model appealed to them because the Dispensers have a crisp, sleek, high quality aesthetic with the ability to be customized to match the hotel's décor. They are also — as are all of Dispenser Amenities' products — secured with a lock, so guests can't tamper with the contents.
One year after the Dispensers were installed, Greenscape Hotels reviewed their Dispenser initiative. The Windriver liquids their customers had loved throughout the year cost each hotel approximately $125,000. This represents a savings of around $558,000 from the previous year's expenses. Just as significantly, though, is the waste reduction: this year, thanks to using the reusable 30 gallon drums of Windriver Amenities, the total waste from their liquid shower amenities is zero. That's nearly 7 million pieces of trash prevented from ever existing – every year!
Greenscape Hotels is a fictional hotel chain which we created to demonstrate the experience major hotel brands have when switching to Dispenser Amenities. This case study uses real data from existing customers and industry trends. The data is tested accurate within a 10% tolerance and size fluctuation. The case study represents the real-world experience of a mid-sized hotel chain under the circumstances of this scenario.
If you're looking for something a little more tangible than "Greenscape Hotels", we have just the thing for you: take a look at our Global Customer Profiles, where we explore the environmental benefits experienced by some of the industry's finest Green Hotels, Cruise Lines, and Brands.