Daniel Lee…All in the family!
We are delighted to welcome Daniel Lee to our Asian Pacific Sales Team. He is joining his sister, Miranda, our Asia Pacific Sales Manager, where he will work on developing new customer relationships with a focus on the fast-developing China market. The Asia Pacific market is growing by leaps and bounds as most of the international chains and brands are driving huge numbers of new property openings in this market.
Daniel brings with him a wide variety of experiences! A computer whiz, Daniel has spent time working with many professional computer artists to create sci-fi cartoons for TV Asahi in Japan and the Cartoon Network in the U.S. At the other end of the career spectrum, he has also worked as a paralegal in his father's legal firm.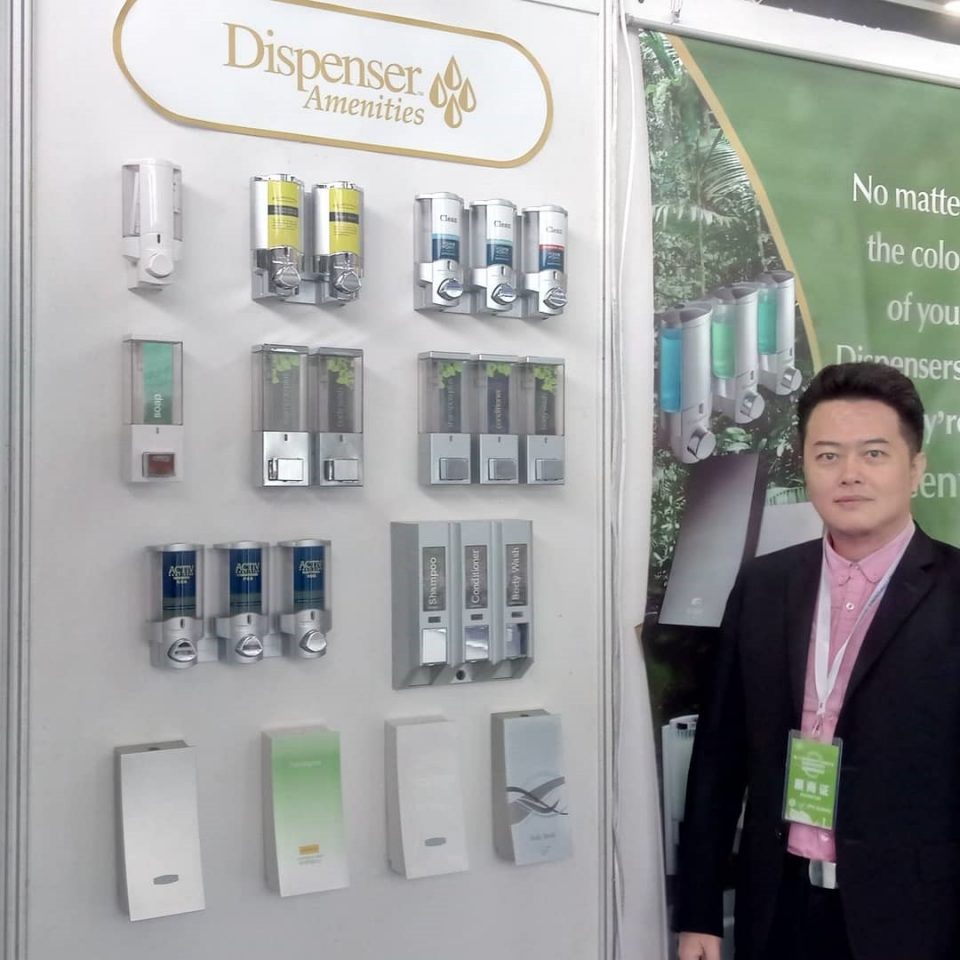 Maddy Rous…An animal lover joins the Dispenser Amenities zoo!
At many businesses, it may seem like you're working in a zoo. But at the Head Office of Dispenser Amenities, it's a reality. A dog and cat come to work every morning to join a tankful of salt water fish and a dozen birds. Madelaine (Maddy) Rous has taken over our Accounting role after working in Pension Accounting for CIBC Mellon Bank…from a very large company to a very small one!
A life-long Londoner (Ontario), Maddy loves to exercise with her Golden Retriever, Jager: running, hiking, and even swimming. Maddy was introduced to us by Jarad Fisher on our staff, as they play on the same co-ed Soccer team. She dreams of doing a safari in South Africa to experience the amazing wildlife of that spectacularly beautiful country.