We are so happy to announce the winners of our Facebook contest this summer.  First we want to let everyone who entered know how much we appreciate your participation.  There were some great eco-vacation ideas put forward and we had a lot of fun reading them.  Over 500 people entered and we are thrilled with the turnout.  We hope that our grand prize winner will have a great time at the Element Vintage Park Hotel in Houston and the Red Hot Chili Peppers Concert!  Hopefully they will send us some pictures to share with everybody.
The winner of the Design Your Own Eco-Vacation is Emilia Turner! She clearly put a lot of thought and effort into choosing her vacation and describing how she would make sure it was a eco-friendly adventure for her.  Her submission reads as follows: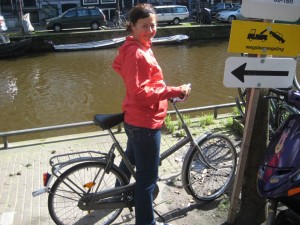 I would love to visit San Diego and stay at Handlery Hotel & Resort. This Hotel has low energy lighting, energy sensors, water conserving systems. It also has the reusable towel option, they have this in Europe a lot. This is the first time saw it here in North America. They use environmentally friendly chemicals, the entire property is non-smoking, I love that. I have not been to San Diego in 30 years. It would be a thrill to see how it has changed and improved. San Diego is ranked top 10 for most walkable cities. I am really interested in the walk scores. I do not own a car, and this is very important to me. I would love to see the beaches, Balboa Park, Legoland, explore the shorelines caves, cliffs. There is a lot to do there.
Thank you so much Emilia, we hope you have a great time at the Handlery Hotel & Resort!  Make sure to let us know what you think of San Diego and send us some pictures of the walk scores and beaches.
So, the question that must be on all of your minds – who is the grand prize winner of the #GreenHouston contest?  The winner is Kathy Davis of Edgewood, USA!  Since she was a sweepstakes winner I don't really have much to tell you about Kathy aside from being a very lucky person!  We really hope that you will enjoy the trip, tell us all about it and send a picture or two for all those vicarious winners out there!
I will be in touch with both of our winners to work out all of the details.  If anyone has any questions please feel free to email me at michael@dispenser-amenities.com.