Dispenser Amenities is delighted to announce that our Dispensers are now being rolled out in One Hoteles locations across Mexico. Using our two-chambered AVIVA Dispensers in satin silver, and customised with their own branded labels, One Hoteles is maximising hotel room convenience while staying in line with their aesthetic and brand.
With 43 locations across the country, One Hoteles is the economy brand of Mexican hotel giant Posadas. AVIVA Dispensers will be in every guest room, letting visitors control their amenity consumption while cutting down on waste to be disposed of. Whether staying at One Hoteles for business or pleasure, the hotel's self-service concept keeps room rates reasonable, allowing guests can spend their money on doing and seeing more during their stay.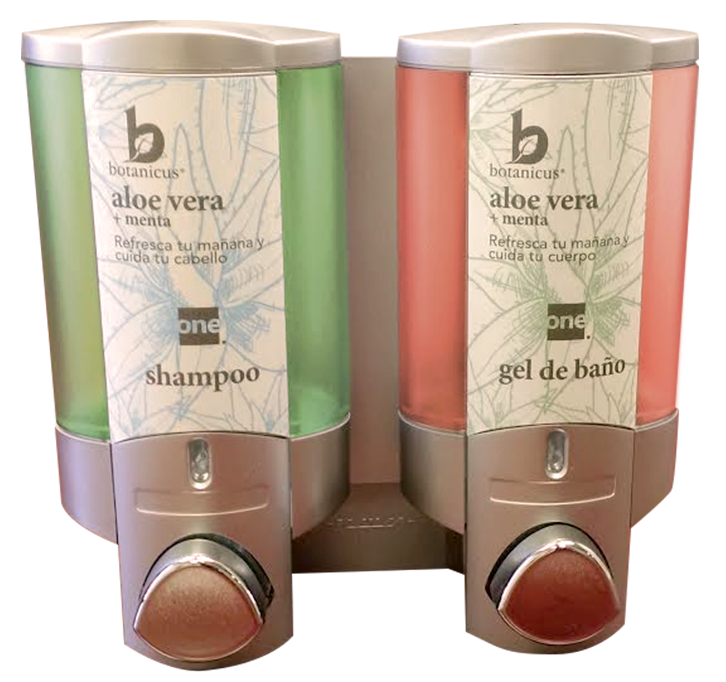 This self-service policy also lets guests have more control over their stay and make travelling more convenient and restful. Closely proximate to eco-tourist destinations like Oaxaca, Mexicali, and Villahermosa, One Hoteles is committed to green policies that cut down on waste. AVIVA Dispensers from Dispenser Amenities help One Hoteles achieve both goals, giving eco-tourists the ability to save money in affordable lodgings while feeling good about their accommodations.
Grupo Posadas, the parent company of One Hoteles, is committed to keeping with a community-based philosophy. Their philosophy states: "We also care deeply about the wellbeing of the many communities that are home to our hotels," and this includes the environment around the eco-tourist destinations they serve. Dispenser Amenities helps achieve this goal of caring for the wellbeing of the communities by cutting waste.
We at Dispenser Amenities are happy to be working with Posadas and One Hoteles, a partnership that spans all of Mexico. We look forward to growing this relationship in the future and helping One Hoteles achieve their environmental and convenience goals.