The Solution
Twenty years ago, Dispenser Amenities made a commitment with a single goal in mind: To reduce the number of small plastic amenity bottles and partly used bars of soap being sent by the worldwide Hotel industry to landfills.   From the time we wrote that statement to now we have prevented the creation of over one billion little amenity bottles from going to landfills and washing up on beaches around the world.   We have also expanded our commitment by supporting the Nature Conservancy  and the Plastic Pollution Coalition and their commitment to protect our precious resources for the future.  Unfortunately today, approximately 100 million tons of plastic trash still remains in our oceans.
Today's disposable bottle bath amenity approach creates a staggering amount of waste throughout the hotel industry.  By industry average each bar of soap and each bottle of liquid becomes waste when it is only 15% used.  When you compound this waste by the amount of energy needed to manufacture all that products that are thrown away and the money the it costs to produce the material it is very easy to see how primitive the whole system really is.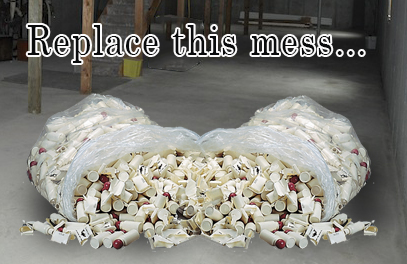 It's time to resolve to change your approach to in-room shower amenity programs.  Offer your guests attractive customized Locking Dispensers in their rooms; they are easy to use and your guests will love them.  Purchase your liquids in bulk.  We can provide you with environmentally-friendly bulk liquids in quantities from recyclable gallons, up to thirty gallon recyclable drums.  Or, you can contact your current liquid amenity provider and work together with us to create a sustainable system for your property.   For every thirty gallon drum of shower liquids we sell, we prevent the manufacture of approximately 1900 plastic bottles.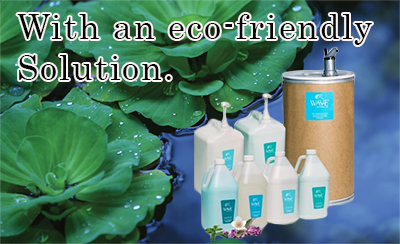 It is a good time to be part of the solution, you have already made your first step by coming to our web site.   So join our mission and help make a greener tomorrow, today!
Every Dispenser we sell prevents approximately 384 plastic amenity bottles and 576 ounces of shower liquids from being disposed of annually! 
No matter the color of your Dispensers, they're GREEN!