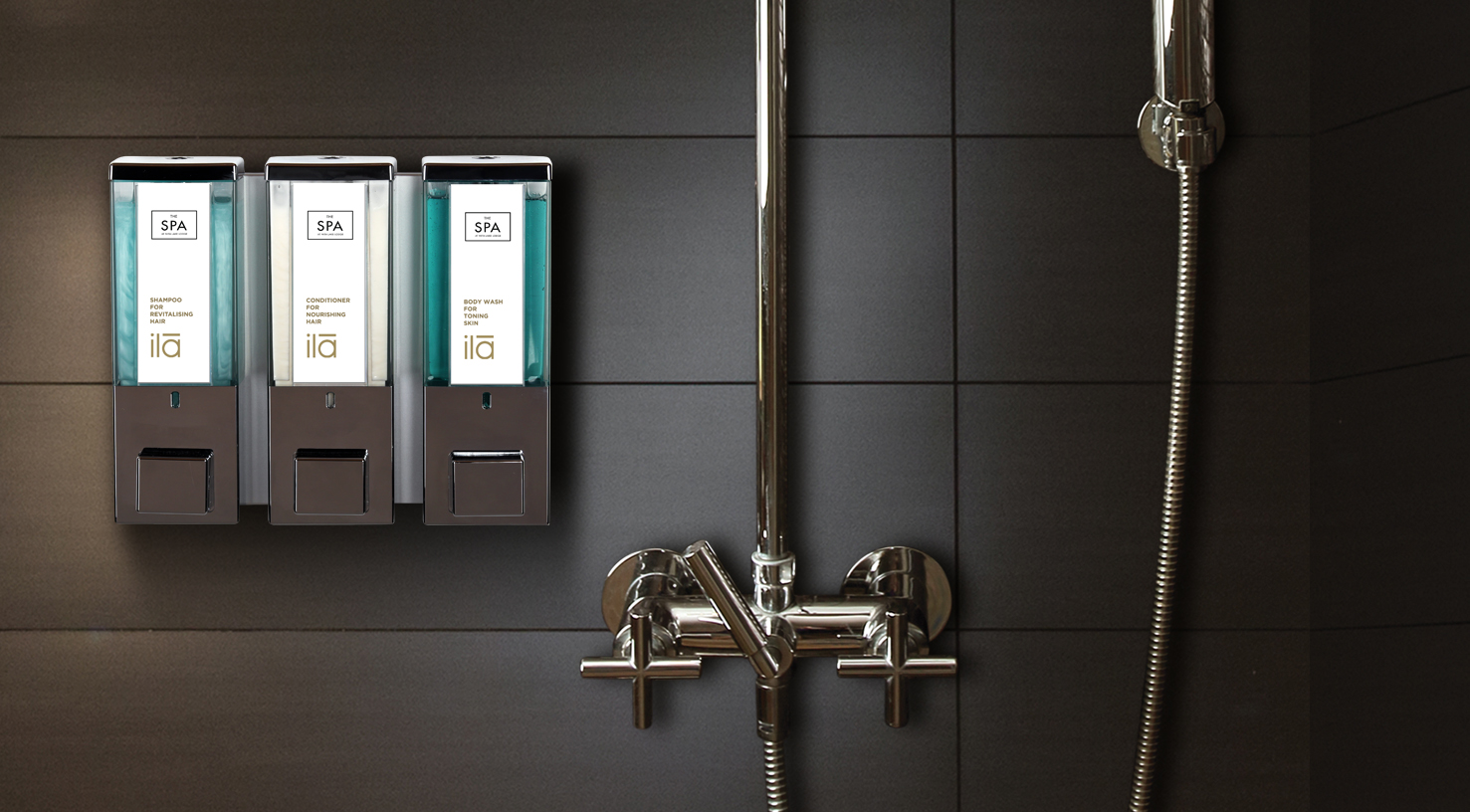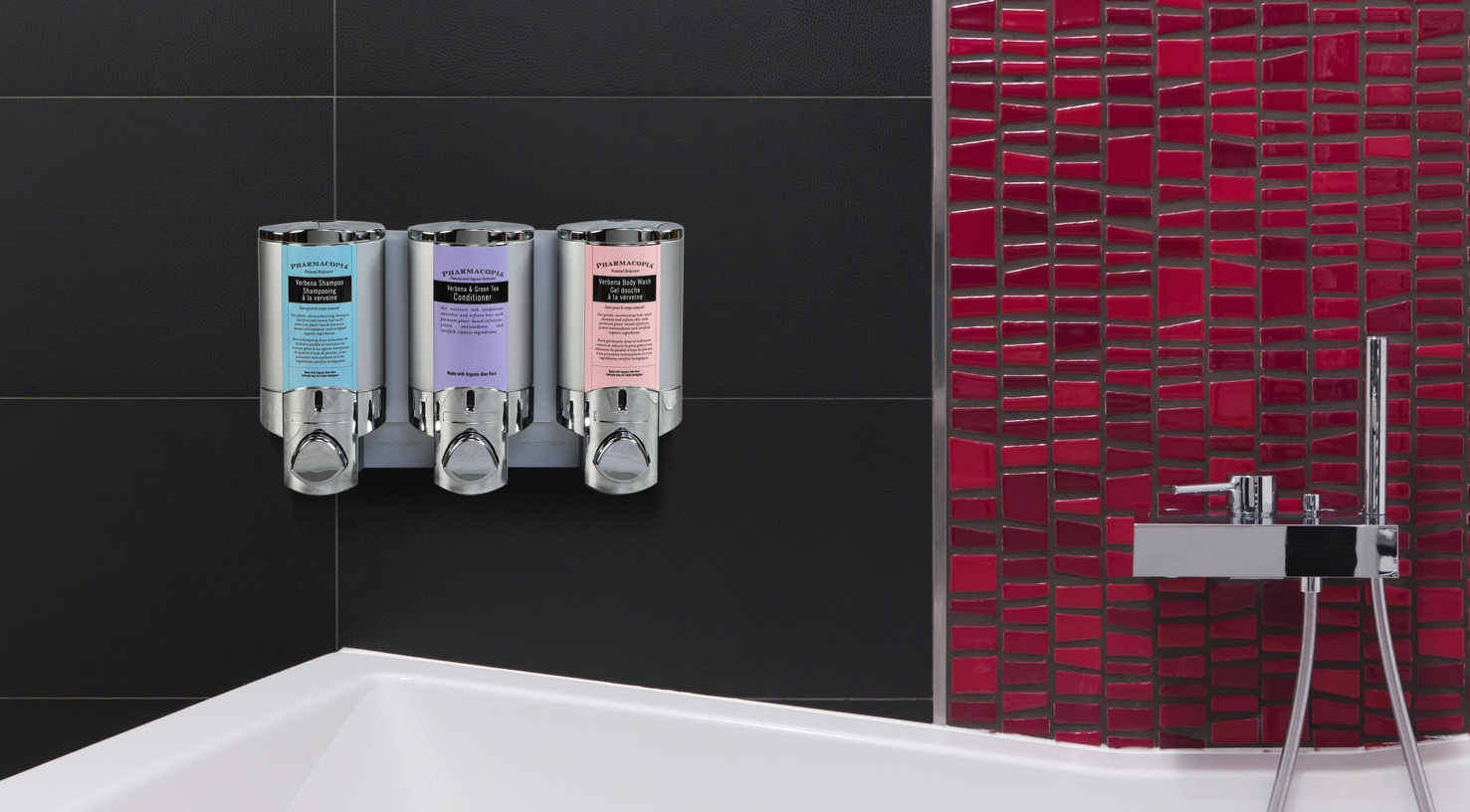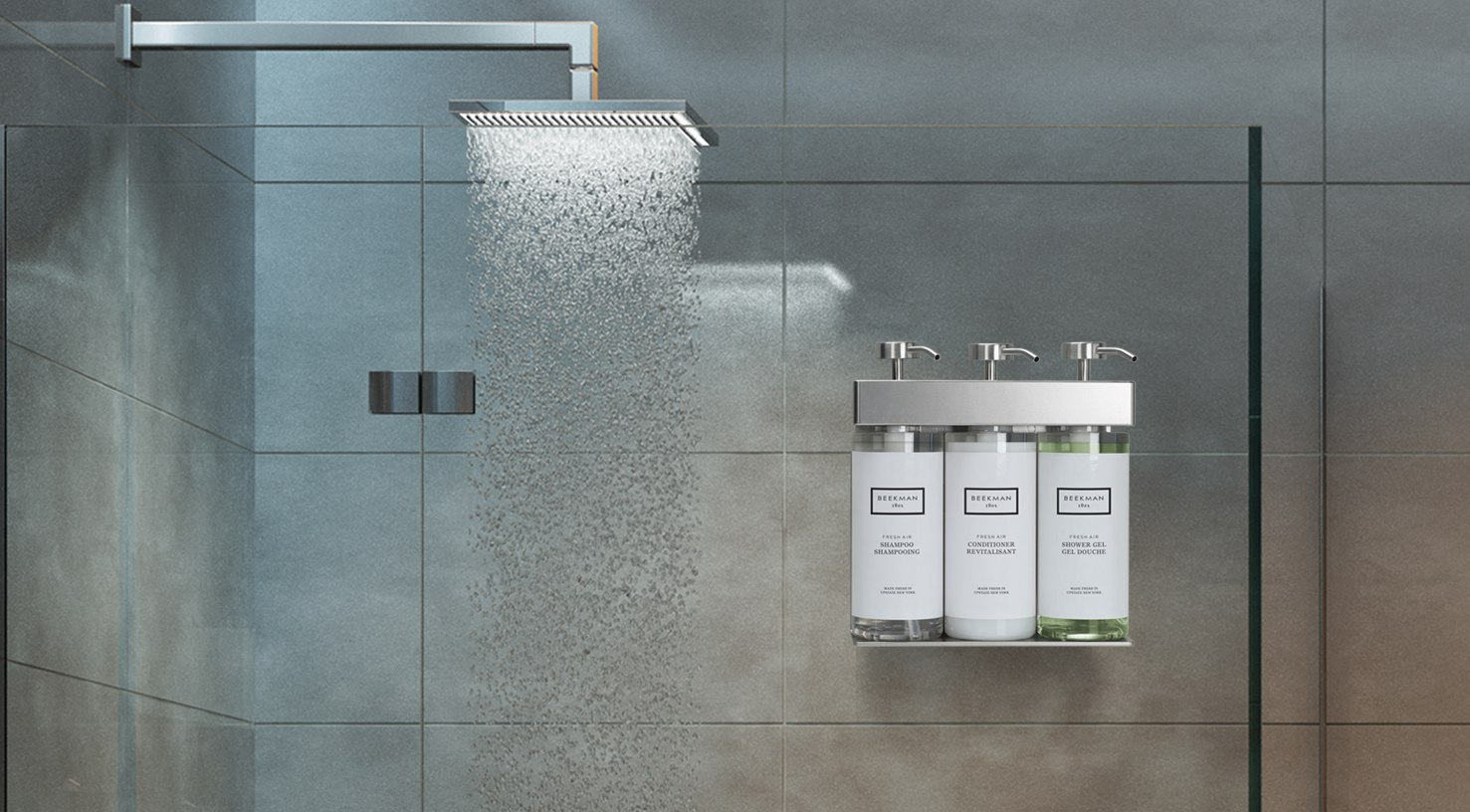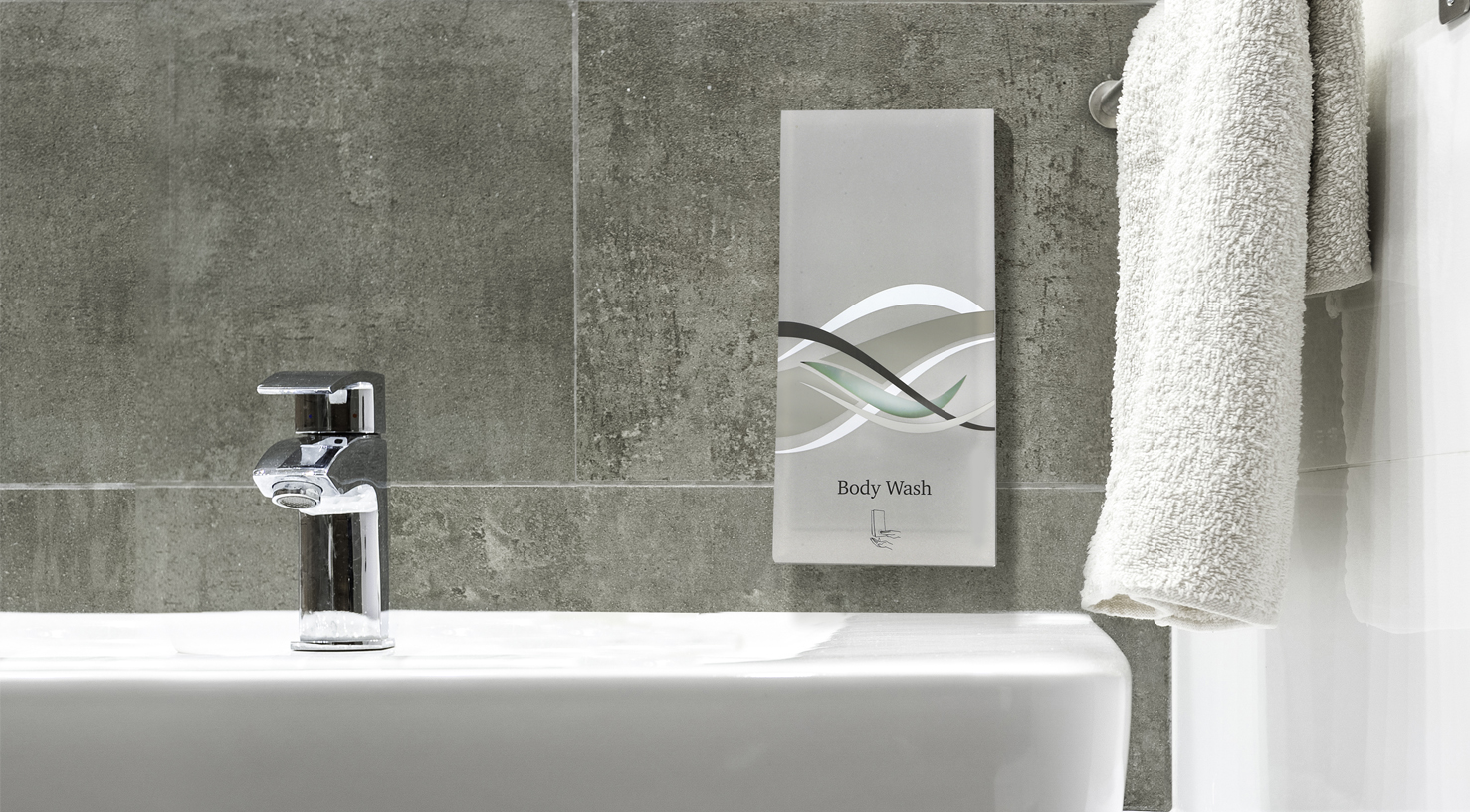 Whether an international chain hotel or a local boutique, we have a vast variety of Dispenser styles to suit every brand and every property décor.
Click on an image to start exploring our collection
Dispenser Amenities™ offers a range of top quality, luxurious shower liquids for your shower dispensers, or use your existing liquid amenity supplier. The choice is yours!
Available in North America Only
Modern & Professional Spa Soap Dispensers
Soap & Shower Dispensers For Spa Facilities
Dispenser Amenities provides a vast range of soap and shower dispensers for your spa facility. You can find locking dispensers, countertop dispensers, mountable dispensers, and other commercial soap dispensers. Guests love the convenience of the Dispenser Amenities™ System. Learn more about our company and products. Contact us if you have any questions or want to get started on a quote.
Our luxury spa soap dispensers are the perfect addition to any high-end facility. They have a sleek and modern design that will complement your decor while providing maximum convenience for guests. These stylishly designed, wall mountable models feature an easy-to-use push button operation, so your visitors can easily access their soap. No matter what type of environment you have, Dispenser Amenities has the perfect solution to meet your needs.
Frequently Asked Questions
Yes, investing in soap dispensers for your spa is a great idea. Soap dispensers help to keep the area clean and tidy while also providing guests with easy access to soap. Investing in spa soap dispensers can also reduce the amount of time it takes to clean up after each guest. Additionally, soap and shower dispensers typically require minimal maintenance and upgrades over time, making them a great long-term investment that will benefit your business for years.
Yes, you can customize your own spa soap or shampoo dispenser easily! There are several approaches you can take to customize your own spa soap or shampoo dispenser. Check out our current dispenser collection and contact us about customizing your own label.
There is a two-year warranty on all our dispensers from manufacturing defects. 
The pump(s) are guaranteed for life (except SOLera). 
Learn more