Main Office
This July our main office will be moving, but not too far! One block from our current location of 141 Consortium Cres, London, Ontario, a beautiful new facility has opened up at 505 Newbold St, London, Ontario.
Our staff and office pets will enjoy the increased space and lunchroom facilities along with some upgraded equipment.  The real benefit for our customers however will be our increased order flow and control!  Up to this point we have been coordinating our logistics through a local third party.  Now, included with our new location, will be our own warehouse.  This will greatly increase our ability to monitor and organize shipments to our customers and distributors, especially those with orders which involve customized Dispensers or complex shipping requirements.
We are also thrilled to announce our acquisition of a very talented and resourceful new employee, Sue Rancourt. Sue has over 20 years experience in the logistics industry, many of which were spent as a fore-woman at a major warehouse here in London.  Sue has a long-standing relationship with our company and after July she will assume the title of Logistics Coordinator here at Dispenser Amenities head office.  Having Sue together with the rest of our staff in our wonderful new building, we are certain will increase our efficiency exponentially!
Asian Sales Office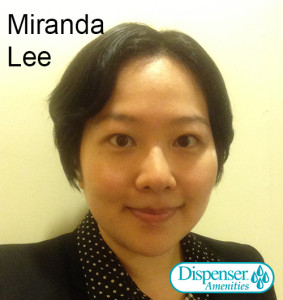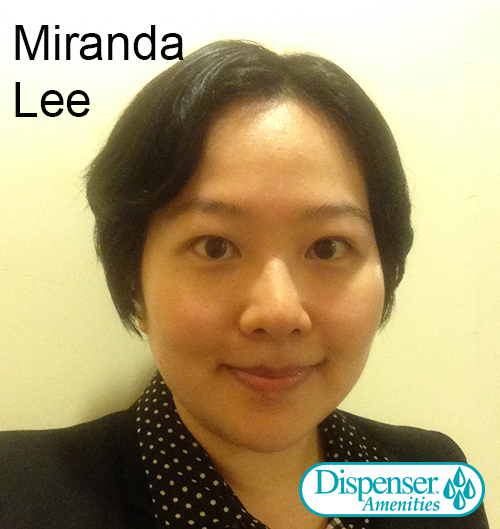 In response to the rapidly growing Asian market and to better serve our existing international hotel brands as they develop new properties throughout the Australasian continent, we have established a new warehouse and sales office operating from Taiwan.  Our Starwood partners, Four Points by Sheraton, Element, and Aloft brands in particular will now be able to take advantage of  much shorter lead time for orders needing shipment to the eastern side of the globe.  Moving forward, having inventory available  for shipping out of Taiwan will drastically increase the speed and reduce the cost of servicing this region of the world.
We have also hired at new employee to head our Asian Sales Department.  Miranda Lee, will be located in our Taiwan office and will be responsible for sales and customer service in the entire Australasia region.  She has worked closely with Dispenser Amenities for many years being our main customer service contact person with our Taiwan factory.  Miranda is fluent in English and Mandarin and can communicate in writing in both English and Chinese.  We are delighted that Miranda has joined the growing Dispenser Amenities team.