Cost Savings Calculator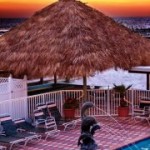 Plaza ResortsHotel
The Plaza Resorts on St Pete Beach, Florida have been using Dispenser Amenities since Jan.2001, over 10 YEARS and are happy to report that we have saved over 200,000 Shampoo and Conditioner bottles from going to landfills
AVIVA
Soft curves, elegant lines, luxury with timeless quality.
Our tamper-proof AVIVA soap dispenser helps you create a dramatic new look for your Shower Amenity Program. The exclusivity of AVIVA™ is available in an array of finishes, and can be customized to fit your brand!
 AVIVA! Easy to use! Easy to Install! Guests love it!
Download AVIVA Satin Silver Brochure
Be A Green Leader

Over 10 Billion Plastic Hotel Bottles are disposed of each year. Help our Environment today!